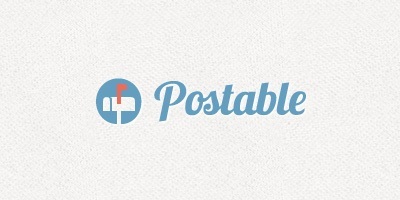 If you didn't already know...I love snail mail! I enjoy sending a handwritten note or card to a friend or loved one. I like sending them just because and of course for special events.
I recently discovered Postable and I couldn't have been more excited about it. Postable is a website that allows you to have an online contact list for free. It is perfect for when you are collecting addresses for a wedding, shower or just because you want to be able to send your friend a card.
By creating an account with Postable you are then given a specific link to send to your friends in which they can fill in their address for you. You are also given the option to import another address list you may have to Postable. The great part about Postable is that you can access your addresses wherever you have access to an internet connection.
I am loving using Postable and highly suggest it!